Hospital & Health Informatics Solutions
Under recent conditions, technology provides opportunities to add value to our lives in all areas of life, and the Health sector and Hospitals lead the field in benefiting from the high-level opportunities provided by information processing. Keydata offers health solutions from the smallest health institution to the largest hospital campuses, particularly for city hospitals, in our country and abroad. Keydata Hospital Information Management Systems (HBYS) is an information system that offers administrative, medical and financial information integration required by healthcare institutions; that increases organizational efficiency and thus creates an easily manageable information integrity.
Keydata satisfies the need of your organization for an information system with its state-of-the-art technology choices, reliable, flexible, manageable, fast and easy-to-use structure. It not only meets the needs of business executives, but also contributes to the protection of patient health with fast and reliable technologies and to the rich data needs required across the country.
With its easy-to-manage parametric and authority-based structure, Keydata HBYS offers a regular working order for health institutions in accordance with the Ministry of Health regulations.
Keydata HBYS provides internal integrations with Laboratory, Radiology and Intensive Care that use high technology, operator, nurse call etc. as well as external integrations such as MHRS, E-Pulse, MEDULA, Medicine Tracking System, 112 Emergency, which are used throughout the country.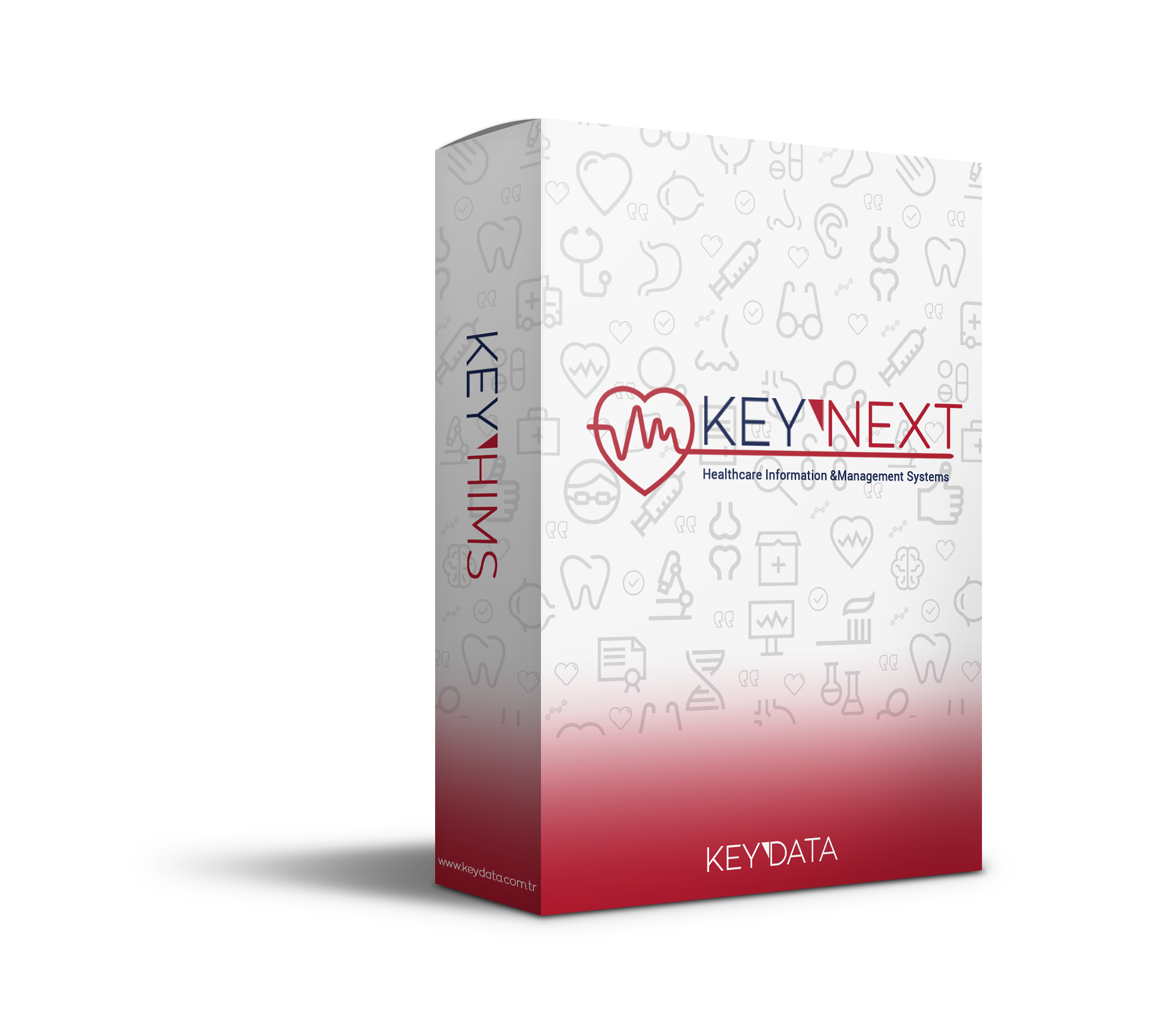 Keydata Mobile HBYS
Thanks to Keydata Mobile HBYS applications developed for smart phones and tablets, you can reach your business, teams and corporate data real-timely and uninterruptedly.
Keydata Mobile HBYS facilitates communication within the organization, especially by allowing employees to work even when they are not at their desk, and by making it possible to share files with each other through applications and software.
Patient Admission, Laboratory, Polyclinic, Appointment, Clinic, Surgery, Blood Center, Diet, Prescription, Statistics modules are among the main modules of Keydata Mobile HBYS